Blog
What Documents Do I Need To Apply For The UK Health And Care Worker Visa?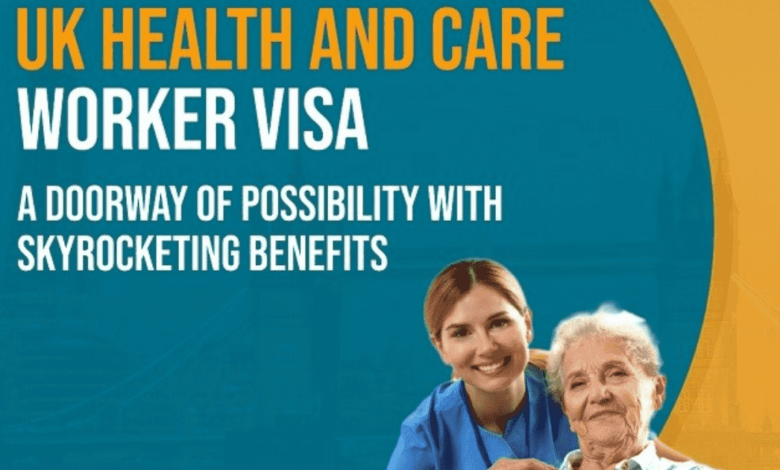 Table of Contents
What documents do i need to apply for the uk health and care worker visa? UK health and care worker visa gives every eligible and certified doctors, nurses and healthcare professionals an opportunity to migrate to United Kingdom to stay or start working as an eligible healthcare worker.
Studies have shown in recent time that the health sector in United Kingdom opened it arms for doctors, nurses and every professionals, who are qualified healthcare worker from other countries to come and be part of it healthcare workforce.
The need for more healthcare workers becomes very important and crucial after sad experience of Covid-19 that put the world to a pause at a point in time.
Hospitals and healthcare center's became crowded with people infected with covid-19, giving the need for more healthcare workers. However, some numbers of healthcare workers was a victim of the unpleasant situation.
The above actually made it very crucial to replace lost healthcare workers and proactively fortify the medical sector against any form of disease that might break out.
However, before you can apply for United Kingdom health and care worker visa, you must have had some good numbers of years as a professional healthcare worker that will prove that you are capable to be a part of UK's healthcare workforce.
Your level of experience is crucial, but most importantly, you must posses some important document that determines your fate in processing your visa application.
People often complain about the rigorous steps involved and how hectic the process can be when it comes to UK health and care worker visa application, but preparing yourself ahead by obtaining required documents would make the process stress-free, convenient, easy and fast.
You might be pondering on what documents do your need apart from your international passport, worry-less as this content will help focus and take you through the list of documents that you will be needing to apply for a United Kingdom health and care worker visa.
DOCUMENTS DO I NEED TO APPLY FOR THE UK HEALTH AND CARE WORKER VISA?
Proof that you are a qualified doctor, nurse or professional healthcare worker
The initial foundation of your decision to apply for the UK health and care worker visa must be based on the fact that you are a professional doctor, nurse or healthcare worker with a prove of identification to support your claim.
Proof that you work or will work for a UK health and care sector
You should be able to provide document(s) that will indicate and confirm your employment status, showing that you are working presently or will work for a United Kingdom health and care sector employer that is duly recognized, registered and approved by the Home Office.
Certificate of sponsorship reference number
A valid certificate of sponsorship must be given to you by your United Kingdom health and care sector employer. Your certificate of sponsorship will indicate in it, the position that you hold or the role that you have been offered by your employer.
Information's that will also be included in your certificate of sponsorship includes, an insight into how you meet United Kingdom health and care visa eligibility and requirement, your name, your salary and job title.
Proof of English Language
There must be a document that shows that you can communicate in English language, which includes: reading, listening, speaking and writing).
The following can be proofed through the following means:
1) Certificate of English language test at an approved institution.
2) Living or being a national of an English speaking country
3) Certificate that shows that your obtained degree or qualifications were taught in English and you passed it.
Valid National Means of Identification
You must possess a valid document or means of identification that shows that you are a national of a particular country. This will help identify that you are a card carrying and a legitimate member of your country and will also help inform the United Kingdom about the country that you are coming from.
Valid International Passport
You must have an international passport that contains your information's and identify, given to you by the government of your country and confirming that you can embark on international traveling's.
UK health and care sector have codes for different roles under that health and sector organized by the Standard Occupational Classification (SOC) codes.
It is expected of you to find your occupation code under the Standard Occupational Classification (SOC) codes and provide it for visa application.
Providing a financial evidence shows that you are financially capable to take care of your daily needs and survival for the period of time you will spending in UK.
At least, you will need to prove that you have £1,270 to support your daily survival in UK. This amount of money must be in your possession/bank for at least 28 days before your visa is granted.
But in a situation where your employer shows that they will be providing you the necessary support for the duration of your first month, equaling to financial rate of £1,270, you will be exempted from providing financial evidence.
Criminal record certificate
Most importantly, United Kingdom always pay keen and good attention to the criminal record of everyone applying for UK health and care worker visa. This will give them the assurance that you will not be a liability when you get to the United Kingdom, but a great addition that plays a part in fulfilling their aims and objectives as a nation.
But according to gov.uk, you might be exempted if your job is one of this occupation codes: physical scientist (2113), biological scientists and biochemists (2112).
Note:
You will have to provide a criminal record certificate if you are below the age of 28 years, for every country you have lived in or stayed for 12 months since you turned 18 years old.
Also, you will need to provide a criminal record certificate for every country you have stayed in over the last 10 years if you are above 28 years.
MyMedicalBank is Nigeria's #1 health digital platform for accessing personal health records and booking medical tests, home care, telemedicine, health insurance and other healthcare services from hospitals, clinics, medical laboratories, HMOs, care organizations and other verified providers. For enquiries, visit www.mymedicalbank.com/contact, email contact@mymedicalbank.com or call +234 (0) 802 759 0165.