Blog
Unveiling the Path: Migrating to the UK as a Carer Through the New UK Care Worker Visa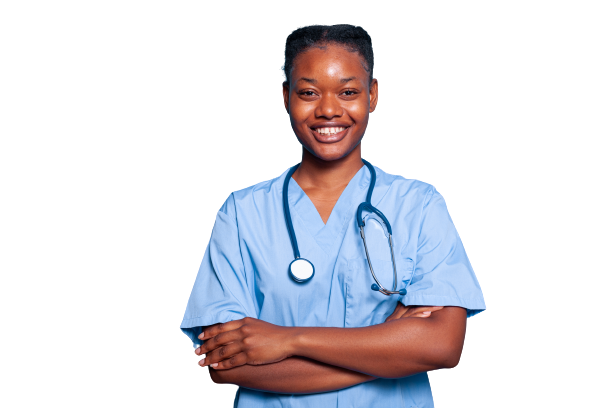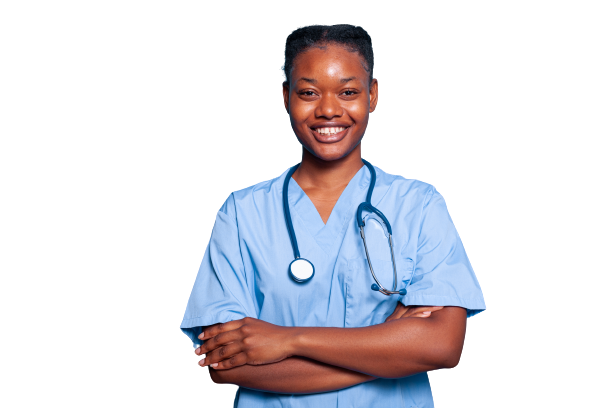 Table of Contents
Migrating to the UK as a carer might sound like an easy task, but when you get into the planning stages there are many things you need to think about.

What is the UK Care Worker Visa? | Migrating to the UK as A Carer
Officially known as the UK Health and Care Visa, the visa allows healthcare professionals and care workers to come to work in the United Kingdom in a number of jobs in the Shortage Occupation List (SOL) for the health and care sector. The SOL was expanded in December 2021 to include care jobs effectively allowing carers to become eligible to apply for the visa from February 15, 2022.


What is the Purpose of the Visa? | Migrating to the UK as A Carer
The visa was first introduced in 2020 as a replacement for the Skill Worker visa / Tier 2 General visa and expanded further effective from February 15, 2022 to allow care workers to apply. The care worker visa is designed to fast track the recruitment of key workers for the healthcare sector to fill chronic gaps in the workforce. The manpower shortage worsened during the Covid-19 pandemic and after the UK left the European Union (Brexit) hence the UK Government's decision to introduce this visa.


Can I Bring My Family With Me? | Migrating to the UK as A Carer
Dependants (spouse and children under the age of 18) of the visa holder are able to join them in the UK if they want. The visa can lead to settlement or indefinite leave to remain in the UK after 5 years. Settled migrants can apply for naturalisation to become British citizens after one year.


What Types of Jobs are Eligible for the Visa? | Migrating to the UK as A Carer
The relevant Standard Occupational Classification (SOC) Codes which meet the eligibility requirements for the Health and Care Worker visa for Carers are as follows:
6141: nursing auxiliaries and assistants
6145: care workers and home carers
6146: senior care workers


Other jobs which are mainly for healthcare professionals and managers are:
1181: health services and public health managers and directors
1242: residential, day and domiciliary care managers and proprietors
2112: biological scientists and biochemists
2113: physical scientists
2211: medical practitioners
2212: psychologists
2213: pharmacists
2214: ophthalmic opticians
2215: dental practitioners
2217: medical radiographers
2218: podiatrists
2219: health professionals that are 'not elsewhere classified', such as audiologists and occupational health advisers
2221: physiotherapists
2222: occupational therapists
2223: speech and language therapists
2229: therapy professionals that are 'not elsewhere classified', such as osteopaths and psychotherapists
2231: nurses
2232: midwives
2442: social workers
3111: laboratory technicians
3213: paramedics
3216: dispensing opticians
3217: pharmaceutical technicians
3218: medical and dental technicians
3219: health associate professionals not elsewhere classified
6143: dental nurses


How Do I Apply for the UK Care Visa as a Carer? | Migrating to the UK as A Carer
To apply for the UK Health and Care Visa, first you must have received an employment offer in an eligible care job in the shortage occupation list. The job offer must be with a minimum salary of £20,480
Secondly, the employer must have applied and obtained a certificate of sponsorship (COS) aka work permit for you. It is these two along with other supporting documents you will require for your visa application.


Who can Apply for a Care Visa as a Carer? | Migrating to the UK as A Carer
The visa scheme is opened to anyone regardless of their age, gender, ethnicity, sexual orientation or religion as long as they can demonstrate to the employer sponsoring the job that they are able to do the job.
In essence anyone from any country willing to work as a carer in the UK can apply for job as a Carer and by extension for the visa.
You do not need to be a healthcare professional to apply for this type of job.


What are Care Jobs? | Migrating to the UK as A Carer
Care jobs are the jobs concerned with providing personal and supportive care services to the elderly, patients and the vulnerable. These include job titles like Care Assistant, Care Worker, Carer, Home Care Assistant, Home Carer and Support Worker. In the hospital, these will include Health Care Assistant, Nursing Assistant and Auxiliary Nurse.


How do I get a UK Care Job Offer? | Migrating to the UK as A Carer
The best way is to apply directly to any recruiting organisation that offers sponsorship for foreign workers. A sponsoring organisation is one that has been approved by the UK Government (Home Office) to recruit and sponsor non-UK/Irish citizens or permanent residents.


To apply for job from a sponsoring organisation, search for job vacancies they publish online and other platforms. Top job sites for UK care jobs include:
• Socialcare.co.uk
• Communitycare.co.uk
• Carehome.co.uk
• Apps.trac.jobs
• www.careuk247.co.uk
• Indeed.co.uk
You can also Google "UK care worker jobs with visa sponsorship".


What do I Need to Get a UK Care job?
In general no qualification is required to apply for the UK Care visa or get a care job. In addition, most of employers will train you when you start working with them. However for you be competitive and to significantly increase your chances of finding a job, it is advisable you undergo training in care giving. Understandably preference will be given for those with prior training and cognate work experience.


There are numerous organisations providing care training alongside work placement in care home, domiciliary care and hospital for internship. You can equally develop more competencies by further participating in online training courses.


In addition to your training, you can acquire experience by taking up paid or unpaid job (volunteer) as a carer in a care home, nursing home, rehabilitation centre, learning disability centre, adult day care centre or a hospital. You can equally acquire experience through caring for elderly family members or those who have a debilitating health condition or disability.


What do I need to Apply for a UK Care Job?
Aside from completing a standard application form, you may be required to submit your CV, a supporting statement, or a cover letter if you are considering migrating to the UK as a Carer.


What Are The Requirements for Applying and Migrating to the UK as a Carer?
• Your letter of employment from an approved sponsor showing your job title and annual salary
• Job's occupation code
• Your certificate of sponsorship – this a unique reference number your employer will give you
• proof of your knowledge of English – a degree taught in English that is comparable to a UK degree or IELTS at an appropriate band CEFR Level B1 (equivalent to IELTS 4.0)
• a valid passport
• evidence that you have enough personal savings to support yourself in the UK, for example bank statements (unless your certificate of sponsorship shows your employer can support you)
• proof of your relationship with your partner or children if they're applying with you
• your tuberculosis test results if you're from a listed country
• a criminal record certificate (Police report)


What Else Might I Require?
Some employers require their care workers to have a driving license. This is mainly for domiciliary care work that requires visiting clients at their home.
It is important to have your COVID-19 vaccination record to consider migrating to the UK as a Carer.


How Long Does the Visa Application Take?
Migrating to the UK as a Carer is not a hard knot to crack. According to the UK Government, the processing time for the care visa is usually three weeks from the date the biometrics are taken for the visa application.


What are the Financial Costs of Applying for the UK Care Worker Visa
Some employers offer relocation package that covers the cost of applying for the visa, flight ticket, airport pickup and accommodation for 1-3 months. However where such is not offered by the employer, you must be prepared to fund your relocation by yourself.
• Visa fee – £232 for visa of up to 3 years or £464 for visa of more than 3 years
• Maintenance fee – bank statement showing you have a balance of £1,270
• Applicants are exempted from International Health Surcharge (HIS) of £470
• Flight ticket – varies


How do I know if a Recruiting Employer can Sponsor the Care Visa?
Only an organisation that has a sponsorship license issued to them by the UK Government (Home Office) can sponsor your visa. You can confirm their sponsorship status by checking out these websites:
Companies House
Uksponsors.co.uk
NHS Employers
Uktiersponsors.co.uk
Are There Examples of Organisations Currently Recruiting Care Workers?
Caremark via Laimoon.com
A1 Care
HCA Healthcare Uk
Daytime Healthcare
J.C Michael Groups
Good Care Group
Social Care Alba
Heathrow Services


Where Can I do More Online Care Training?
E-Learning for you
Florence.co.uk (Florence Academy)
Social Care TV
Class Central
Reed.co.uk


How Can MyMedicalBank Ltd Assist Care Workers?
As a health technology company, we leverage digital technology to connect consumers with healthcare providers and to facilitate capacity building among healthcare professionals. In particular, through our partnership with a number of care homes, we train care workers under the auspices of our monthly Home Care Attendant Training (HCAT).


Upon successful completion, participants are awarded a Care Certificate with which they are registered as Home Care Attendants for free on MyMedicalBank app (www.mymedicalbank.com) – a digital platform that connects health workers with job opportunities. We equally support those interested in applying for the UK Care Visa with the relevant information to aid their success.


To register for the training or to learn more, go to www.mymedicalbank.com/training.

Watch our UK Care Visa Webinar here and view pictures from our Home Care Attending training here.
About Us
We are registered as MyMedicalBank Ltd in the UK ( Company No.1367110 ) and in Nigeria (RC 1548912 ). Our flagship digital product, MyMedicalBank was voted as the Best Booking Platform for Health Consumers in Nigeria in 2021 by Global Health and Pharma of U.K.

Our Founder and CEO, Ayo Adebamowo was named in 2019 as one of the 70 Most Outstanding Nigerian Healthcare Professionals in the United Kingdom.


Do you have any question or comment about the UK Care Visa or working as a Care Worker? We would like to hear from you in the comment section below.