Blog
5 Websites Where You Can Get Caregiver Jobs Visa sponsorship | Number 4 Will Show You Salary Range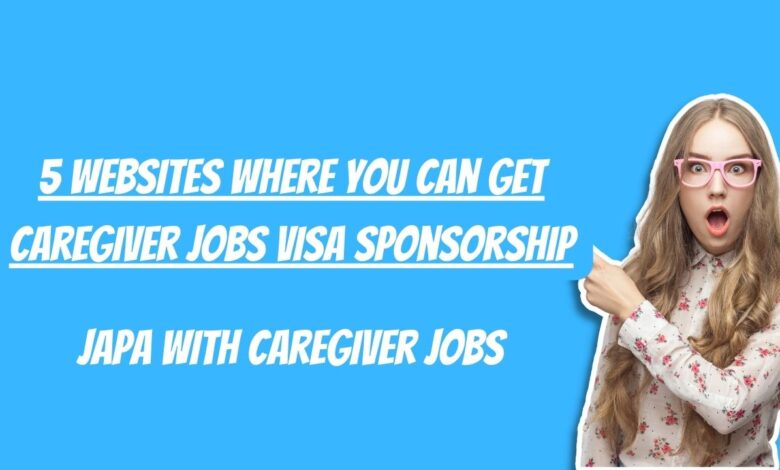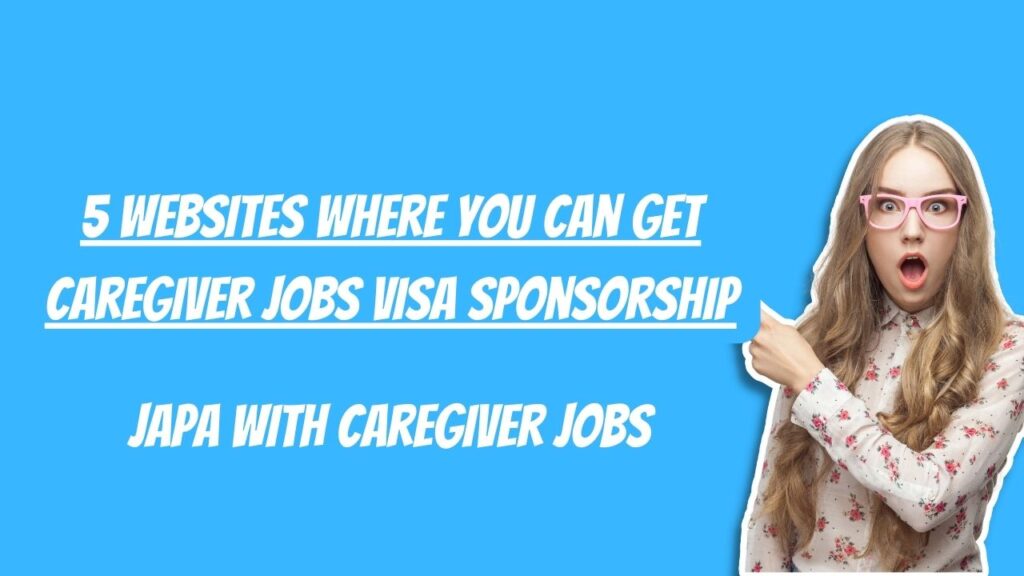 Table of Contents
Now is the perfect time to be a caregiver in the UK. In this article, we will let you in on caregiver jobs with visa sponsorship in the UK.
Caretakers are needed in the UK, so they gladly allow foreigners from various parts of the world to enter the country as trained professionals.
In one of our previous articles, we wrote about caregiver jobs in the USA while highlighting available opportunities.
Similarly, there are also good opportunities for international caregivers in the UK, including obtaining a permanent visa after five years of successful service in the UK.
What Are the Requirements for Working in the UK As a Foreigner?
There are some basic requirements if you need to work in the UK, such as:
A Visa: Depending on your country, you may or may not need a visa to live and work in the United Kingdom.
If you're an EU citizen, then you don't need it. But you must apply for a work visa if you are from anywhere else.
Bank Account: Working in the UK requires a bank account where your employer can transfer your salary in British pounds.
NI Number: (or National Insurance Number): When you live and work in the UK, you must have an NI number to pay your National Insurance contributions.
This will give you certain benefits like state pensions and student loans.
In addition, it takes 3 to 5 months to get a UK visa. If it's a visa-sponsored job, your employer will cover your flight ticket and give you accommodations for a few months; then, you must arrange your own.
5 Websites where you can get Visa Sponsorship in the UK
What is the Eligibility for Caregiver Jobs with Visa Sponsorship in the UK
Your language ability is essential besides the general degree requirement or experience. This is because you must understand what the citizens speak, and the citizens should know what you say. Since the available language in the UK is English, candidates must take the IELTS test and attain a score of 5 and above.
Regardless of how many marks (greater than 5) you score in IELTS, if you have poor communication skills, you may need to improve those skills to get your visa.
Advantages Of Working as a Caregiver In the UK
Some benefits you can get from working in the UK are listed below.
IELTS is waived off for your spouse since they are your dependent.
Your spouse is open to working full-time in a specialized field.
Compared to your home country, you'll get an excellent salary.
You will get to enjoy and learn about different cultural lifestyles.
Helping the needy is a job of virtue.
How To Find Caregiver Jobs with Visa Sponsorship In the UK & Some samples
For As Low as 150,000naira You can also become a Care Giver Click Now
Caregiver Salary Range in the UK
The average salary for a caregiver is £11.20 per hour in the United Kingdom, about £22,425 per year. However, entry-level positions start at £20,714 per year, while most experienced workers make up to £30,323 per year.
How Many Hours Do Caregivers Work?
All live-in caregivers work 56 hours per week (eight hours per day). Also, over half of the care workers work 35 hours or more a week, roughly the same as being employed full-time.