Blog
The Fear of Illegal Organ Harvesting In Hospitals And How To Protect Yourself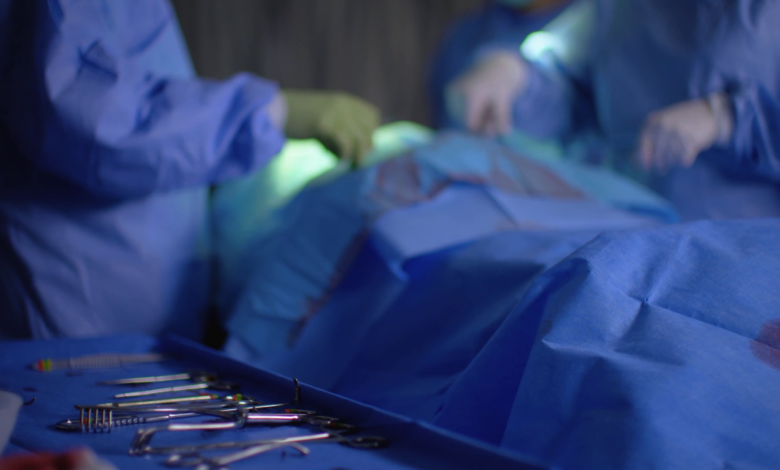 Table of Contents
The Nigerian social media has been awash of recent with allegations of illegal organ harvesting in hospitals without patients' knowledge or consent.
A notable case is that of one doctor who according to the Punch newspaper is being investigated by Nigerian Medical Association having been alleged to have harvested a woman's kidney while attending to her in his clinic in Jos, the Plateau State capital.
Several other people have since come out to recount their own experience of how their organs or that of a family member were removed without their knowledge in suspected illegal organ harvesting schemes. Understandably this has caused many people to be worried about what might become their fate should they fall sick and be made to undergo surgery in a hospital.
This article seeks to offer guidance and hopefully assurance to the reader on how to navigate this challenging situation.
First and foremost, it is important to state emphatically that Nigeria is a law-governed country. There are laws and policies in place that provide the legal framework healthcare providers and professionals are required to operate by. Where there are legal infractions, the full weight of the law will be applied. For instance in the case of Dr Kekere who was accused of illegal organ harvesting, both the Nigerian Police and the Nigerian Medical Association immediately swung into action to activate the appropriate legal mechanisms.
It is also important to remember that the vast majority of doctors and other healthcare professionals in Nigeria are dedicated to providing ethical and quality care. Healthcare professionals in Nigeria are statutorily required to be trained and licensed to be able to practice in the country. Their professional conduct is governed by regulatory bodies like Medical and Dental Council of Nigeria (MDCN), Nursing and Midwifery Council of Nigeria (NMCN) and Pharmacists Council of Nigeria (PCN) among others.
However as a patient, there are specific steps you can take to be safe and that requires staying vigilant and informed to protect yourself and others from potential risks associated with illegal organ harvesting or any other unethical medical practices.
Patronize Accredited Facilities | Illegal Organ Harvesting In Hospitals And How To Protect Yourself

Choose healthcare providers and hospitals with well-established reputations and official certifications. Research their credentials and check for reviews or recommendations from trusted sources. The Federal Ministry of Health (FMOH) has a list of 42,000 registered health facilities across the 36 states of Nigeria and Abuja the Federal Capital Territory. The FMOH list of health facilities has been integrated into MyMedicalBank Personal Health Record (PHR) app for ease of retrieval. The Ministry of Health in each state also maintains a list of health facilities registered in the state. For instance in Lagos State the Health Facility Monitoring and Accreditation Agency (HEFAMAA) is responsible by law for registering healthcare facilities in the state.
Verify the Credentials of Healthcare Providers | Illegal Organ Harvesting In Hospitals And How To Protect Yourself

Ensure that your doctor is a licensed and registered medical practitioner. Verify their credentials with the Medical and Dental Council of Nigeria (MDCN) or relevant authorities.
Ask Questions and Seek Second Medical Opinions | Illegal Organ Harvesting In Hospitals And How To Protect Yourself

Don't hesitate to ask your healthcare provider questions about your diagnosis, treatment, and any surgical procedures. Seeking a second opinion from another qualified medical professional can provide additional assurance providers and hospitals with well-established reputations and official certifications. Digital platforms like MyMedicalBank PHR allows you to share your health records with another doctor just as MyMedicalBank Telemedicine allows you to have a virtual consultation with them from anywhere you are. Similarly HomeCare allows you to book a doctor to attend to you in the comfort of your own home while MyMedicalBank Clinic Visit allows you to book a clinic appointment with a doctor.
Bring a Trusted Advocate | Illegal Organ Harvesting In Hospitals And How To Protect Yourself

If you are undergoing surgery or a medical procedure, consider having a trusted family member or friend accompany you. They can provide emotional support and help ensure your rights are protected.
Review Consent Forms Thoroughly | Illegal Organ Harvesting In Hospitals And How To Protect Yourself

Before undergoing any medical procedure, read and understand the consent forms. Make sure you are fully informed about the procedure, its risks, and alternatives. It is not enough for a doctor to hand you a consent they are required to explain the information it contains to you properly. If something seems unclear, ask for clarification. If you are unable to understand the form or sign the form by yourself, ensure a family member or someone you trust is able to do that on your behalf.
Document Everything | Illegal Organ Harvesting In Hospitals And How To Protect Yourself

Keep copies of all medical records, test results, and correspondence with healthcare providers. This documentation can be essential in case of any disputes or concerns. MyMedicalBank PHR app comes handy for this purpose.
Report Suspected Illegal Activities | Illegal Organ Harvesting In Hospitals And How To Protect Yourself

If you have reason to believe that you or someone else is a victim of illegal organ harvesting, report it immediately to law enforcement authorities, medical boards, and relevant healthcare regulatory bodies.
Stay Informed
Information is power. The trend in modern times is towards higher patient engagement in which patients are active participants in their health journey rather than mere spectators and consumers. Educate yourself about your health condition, the treatment course prescribed for you as well as healthcare laws and regulations in Nigeria. Awareness of your rights and the legal framework can help you protect yourself and others.
Stay Cautious of Unsolicited Offers | Illegal Organ Harvesting In Hospitals And How To Protect Yourself

Be cautious of unsolicited offers or advertisements promising quick organ transplants or miraculous cures. These are often red flags for illegal activities. Illegal organ harvesting and even going about organ donation in a wrong way are not only risky they are also risky activities. Earlier this year the former Nigerian Deputy Senate President Ike Ekweremadu, his wife Beatrice and his doctor Obinna were jailed in the UK for masterminding the attempted illegal harvesting of the kidney organ of a 21-year old man.
Trust Your Instincts
If something doesn't feel right or you sense any suspicious behaviour, trust your instincts and seek advice or assistance from appropriate authorities. If you feel you are being pressurized to undergo a surgical operation particularly where other treatment options have not been explored, through investigations have not been made or opinions of other medical practitioners most especially in a multi-disciplinary team have not been sought, then you need to exercise caution and take a pause.
Have you been affected in any way by the content shared in this article or do you have any questions or comments about the problem of illegal harvesting of organs? Feel free to leave your comments below or send us an email.
MyMedicalBank is Nigeria's #1 health digital platform for accessing personal health records, booking appointment for medical tests, home care, telemedicine and accessing health insurance and other healthcare services from hospitals, clinics, medical laboratories, HMOs, care organizations and other providers. For enquiries, visit www.mymedicalbank.com/contact, email contact@mymedicalbank.com or call +234 (0) 802 759 0165.