Blog
The Painful Death of MohBad and The Effects of Quackery In The Health Sector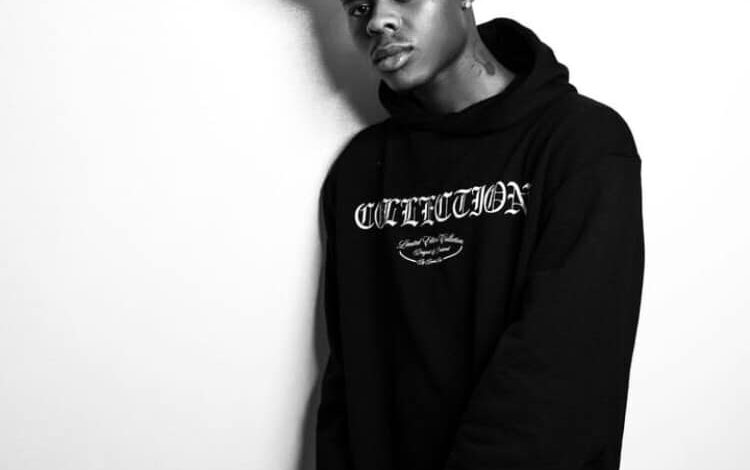 On Saturday 23, September 2023 the Lagos State Council of National Association of Nigeria Nurses and Midwives (NANNM) issued a statement confirming that a suspect arrested for injecting MohBad a young celebrity musician whose death had sparked nationwide outrage and processions was not a registered nurse. The statement confirmed that the suspect was not licensed to practice nursing in Nigeria nor was she a member of the association.
Why Did The Association Issue The Statement?
While Nigeria has witnessed advancements in the healthcare sector, there remains significant challenges one of which is the problem of quackery. Tragically, the gravity of this problem came into stark focus with the untimely death of a young man named MohBad. His story serves as a poignant reminder of the devastating effects of quackery in Nigeria's healthcare system.
Who Was MohBad?
MohBad whose real name is Irelioluwa Oladimeji Aloba was a 27-year old vibrant, ambitious Nigerian rapper, singer and songwriter. He was young man with a promising future ahead of him and was previously signed to Naira Marley's Martian Records label.
The Tragic Turn of Events
MohBad's dream of a successful career, building a loving family, and contributing to his community was abruptly ended when he fell seriously ill. He was reported to have experienced debilitating symptoms that left him in constant pain and discomfort. This made him to seek medical assistance in his local community. Unfortunately, MohBad's quest for treatment led him into the hands of a quack nurse. The quack was alleged to have mismanaged MohBad's healthcare thus leading to his untimely death.
The tragic death of the promising young man is currently being investigated by the Nigerian Police and other law enforcement agencies as at the time of writing this article. However his case illustrates the dire consequences of quackery in Nigeria's healthcare sector.
Who Are Quacks?
In the context of healthcare, a quack is any individual who provides healthcare services for which they do not hold the requisite qualifications and credentials to discharge. The individuals concerned may do this fraudulently or out of ignorance.
In Nigeria as with other countries, there are statutory bodies charged with regulating the training, licensure and practice of healthcare professionals and facilities. In general any individual who professes to be or practices as a healthcare professional in the country without possessing the legal requirements set by these statutory bodies is a quack.
For example the Medical and Dental Council of Nigeria (MDCN) regulates the practice of Medicine, Dentistry, and Alternative Medicine in the country to safeguard the nation's healthcare system. Similarly, the Nursing and Midwifery Council of Nigeria (NMCN) is the sole governing body that regulates all cadres of nurses and midwives in Nigeria. There are other regulatory bodies like PCN for pharmacists, MRTB for physiotherapists and professional therapists and CHPRBN for community health extension workers.
The Dire Consequences of Quackery
The consequences of patronizing quacks are dire, often fatal.
Quackery results in delayed diagnosis because quacks often lack the knowledge and skills to accurately diagnose medical conditions. Patients may endure prolonged suffering due to misdiagnosis or delayed treatment.
Quacks worsen health outcomes for patients because they peddle ineffective and sometimes harmful treatments, exploiting patients' desperation and ignorance about proper medical care.
The financial exploitation that patients and their families are often subjected to could be very draining without experiencing any real improvement in health.
Not only that, the activities of quacks inflict severe damage to patients' trust in the healthcare system. It is no surprise that the National Association of Nigeria Nurses and Midwives had to issue a disclaimer shortly after the news of the arrested suspect broke. This was the same step the Plateau State chapter of Nigerian Medical Association (NMA) was compelled to take when another alleged quack doctor was arrested recently in Jos.
Fighting Quackery with MyMedicalBank
Quackery can be tackled through legislation, enforcements, public enlightenment and digital technology. MyMedicalBank, a leading health technology company in Nigeria is committed to contributing to the fight against quackery and its eradication in the country ultimately improving healthcare access for the populace. At MyMedicalBank we are leveraging technology to promote digital access to quality and healthcare affordable for Nigerians in various ways.
Facilitating Access to Personal Health Record and Medical History
MyMedicalBank Personal Health Record (PHR) app empowers users to take control of their health by securely storing their medical history, treatment records, and prescriptions. Having access to their own health record has been demonstrated to contribute significantly to improving patient empowerment and engagement for patients in general. Maintaining an accessible comprehensive medical history that can be shared with healthcare providers to facilitate accurate diagnoses and treatment plans is a strong bulwark against falling victims of quackery.
Facilitating Access to Registered Health Facilities
The MyMedicalBank PHR app is linked to the list of 42,000 clinics and hospitals in Nigeria published by the Federal Ministry of Health. This makes it much easier for MyMedicalBank PHR users to find and schedule appointments with these providers at the click of a button rather than patronizing unregistered facilities where quacks find it is easier to operate.
Facilitating Access to Second Medical Opinion and Other Healthcare Services
MyMedicalBank platform offers users access to verified doctors, dentists, nurses, physiotherapists, medical laboratory scientists and other healthcare professionals across the country who they can engage to offer a second medical opinion and other healthcare services. What's more, these services can be accessed from a mobile phone and delivered to the patient in any care setting they choose – virtually (via Telemedicine app), in-person in clinic (via Clinic Visit app) or in the comfort of their own home or workplace (via HomeCare app)
Facilitating Access to Reliable Information
MyMedicalBank users are able to access a wealth of reliable healthcare information on the platform, helping them to make informed decisions about their health. In addition to that, information about the free health education webinars the company organizes are routinely shared with users at no cost.
Promoting Accountability
By securely storing users' medical records, the app promotes accountability within the healthcare system, making it harder for quacks to operate undetected. In particular, users are able to share their health records with their own doctors and other health professionals who are able to review their health cases and offer them appropriate consultation as required.
Application of Digital Technology Is Key
An important way to combat quackery is to promote transparency in the healthcare sector. Critical to achieving this is to make it easy for the public to be able to easily ascertain the registration status of any healthcare professional. Members of the public should also be able to instantly check if a health facility is accredited to operate or not. When they thus identify unregistered professionals and facilities they will be able to avoid patronizing them while also reporting them immediately to the appropriate government agencies.
However it is currently difficult to undertake this kind of instant check in Nigeria. In the United Kingdom for example, a simple search on the General Medical Council website will allow anyone to check the registration details of any doctor licensed to practice in the country. A similar tool should be made available in Nigeria not just about doctors but for all 450,000 health workers including nurses, midwives, pharmacists, physiotherapists and others who are required to hold a license in order to practice in the country.
In the same vein, a repository of all accredited health facilities should be published, updated regularly and made accessible to the public. The Federal Ministry of Health (FMOH) should be commended having published a list of health facilities across the 774 Local Government Areas of the country up to the Ward level. As a further step, it would be helpful to also publish channels through which members of the public can readily report any unregistered health facility to the appropriate agencies.
MyMedicalBank is willing to partner with the health regulatory bodies and other government agencies to develop and deploy verification and reporting tools on a national scale to make it much easier for Nigerians to access verification information and to report any suspected cases in efficient ways.
Conclusion
MohBad's tragic story is a stark reminder of the pressing need to address quackery in Nigeria's healthcare sector. MyMedicalBank is committed to empowering individuals with the tools and information they need to protect their health and well-being. By using our PHR app and other digital solutions we have developed as well as advocating for proper healthcare practices through publications, webinars and health campaigns, we can collectively work toward a future where stories like MohBad's become a thing of the past with quality healthcare becoming accessible to all Nigerians.
This article is written by Ayo Adebamowo, Founder MyMedicalBank. Have you been affected by any of the issues raised in this article? Feel free to reach out to us or leave a comment below. We also invite you to share the article so that others can benefit.
MyMedicalBank is Nigeria's #1 health digital platform for accessing personal health records and booking medical tests, home care, telemedicine, health insurance and other healthcare services from hospitals, clinics, medical laboratories, HMOs, care organizations and other verified providers. For enquiries, visit www.mymedicalbank.com/contact, email contact@mymedicalbank.com or call +234 (0) 802 759 0165.